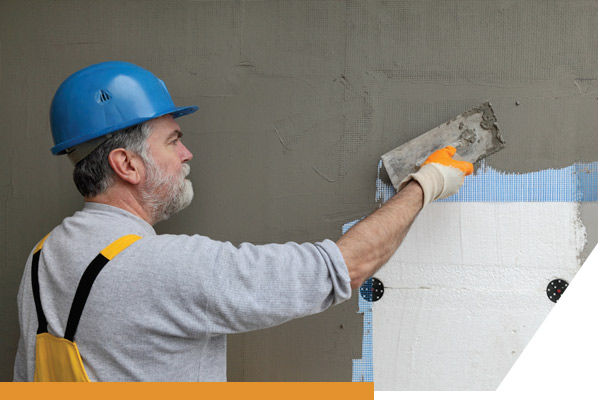 Exterior Insulation and Finishing System (EIFS) is a non-load cladding system that consists of an insulation board attached either adhesively, mechanically or both to the substrate. It is then coated with an integrally reinforced basecoat and a textured finished coat. This system will provide the exterior wall with an insulated, waterproof and finished surface, which will improve the energy efficiency of the structure and is a continuous Insulation.
Conchem staff is trained by the manufacturers in the application of exterior insulation and finish system and is one of the EIFS certified contractors in UAE. We understand the requirement of the project and execute it in time and with the highest quality standard.
Conchem engineers are experts in calculating the combined U-Value of the system, which ensures the correct thickness of the insulation board and hence better energy conservations of the structure. For further enquiry get in touch with our leading EIFS contractors in Dubai.