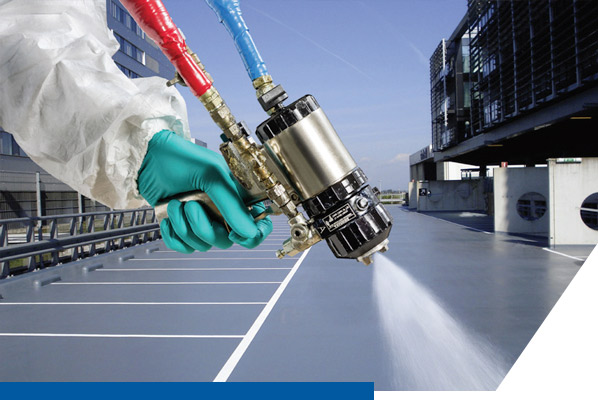 A polyurea coating / Elastomer is derived from the reaction product of an isocyanate component and a resin blend component such as amine-terminated polymer resins, and/ or amine-terminated chain extenders. The coating cures in 5 to 10 second and is applied by a plural component pump.
The Conchem team has 15 years experience in the application of Polyurea coating.
Conchem provides solutions for waterproofing failures on roofs using Polyurea coatings.
Conchem uses Polyurea from Sika, BASF, Fosroc, VIP, Polycoat, Nukote and other high quality manufacturers.